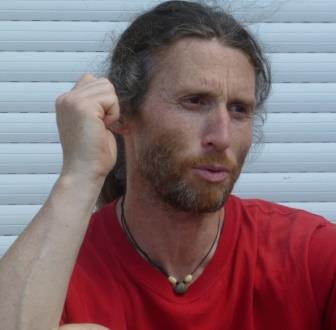 42ans, 3 children
2 place de l'Europe Parc d'activité GVIO
Bat.A 38070 Saint Quentin Fallavier
E-mail: c.louis@nano-h.com
Phone : +33 699 168 784
Education
2004/…… CEO Nano-H company
2001/2004 Phd in Chemistry, at the Laboratory of Physicochemistry of Luminescent
Materials
Since Dec. 2004 CEO, Nano-H S.A.S. company.
Oct. 2001-Dec. 2004 Phd in Chemistry, at the Laboratory of Physicochemistry of Luminescent Materials : development of nanoprobes with high potentiality was developed multidetectable nano-oxides stabilized in colloidal solutions with high stablity in in vitro conditions
Current situation
CEO of company Nano-H. Specialist in the development or specific composition and hybrids nanopartciles for anti-conterfeiting, biological systems and therapy.
Large experience and know-how since 13 years in the field of nano-biotechnology with a large experience in interdisciplinary project management in chemistry-biology-physics (gestion, economic strategies, product promotion and market poisitoning).
Development, preclinical and clinical trials for AGuIX particles from the lab to human injection for radiotherapy applications.
Development, pre-clinical for new hot nanoparticles for curietherapy applications Clinical trials will be engaged in 2018.
Projects
interdisciplinary project management : chemistry-biology-physics.
Management (6 persons (staff of Nano-H S.A.S.) and one national project as leader (Aptaprobe))
Participation as partner in several projects for 12 years: up to 10 national projects (ANR : Nanogado, Captcode, Therguima, Mutlimage, GdLung…, all were based on the development of AGuIX, Gold nanoparticle as therapeutic agent), three European project (Lidwine (FP6) and InSight(FP7), Argent (ITN)) and much more 30 industrial projects (R&D and production projects). FUI and ISI progams for the development of
Holmium particles (Curietherapy). Since 2007, Cédric Louis is an active member of a committee called CLARA (Cancéropole Lyon Auvergne Rhône Alpes) specialised in "Nanotechnology, Imaging and Cancer"
Publications: 33 publications
Patents: 9 patents
Projects: more than 30 industrial and R&D projects (national, European and International) as member or leader; Active member of a committee called CLARA (Cancéropole Lyon Auvergne Rhône Alpes) specialized in  Nanotechnology, Imaging and cancer", since 2007.