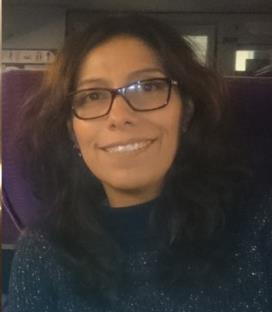 Senior Lecturer – Claude Bernard University,
Lyon. Pharmacy Faculty / UMR CNRS 5557 Microbial Ecology.
Faculté de Pharmacie,
8, Avenue Rockefeller, 69373 Lyon Cedex 08, France.
Phone : +33 (0)4 78 77 72 76 – Fax : +33 (0)4 78 77 72 12
E-mail : veronica.rodriguez-nava@univ-lyon1.fr
Main Research fields
Nocardia ecology and evolution;
Understanding the behavior of Nocardia in natural, polluted and clinical environments;
Study of the relationship between Nocardia survival capacity, resulting from environmental pressure, and its resistance to several drugs.
Author and co-author of 47 peer reviewed international papers or book chapters.
University degree
2016: Qualification to University Professor functions, Section 87.
2014: Habilitation diploma, University of Lyon, France. Topic: "Nocardia, an opportunistic actinobacteria of increasing importance: from ecology to molecular epidemiology".
2005 : PhD thesis, Claude Bernard University of Lyon, France, Topic: "Molecular and phylogenetical study of bacteria belonging to Nocardia genus"
2001 : Master of Science in Ecological Microbiology, Claude Bernard University of Lyon and the Graduate School for Ecosystems, Evolution, Modelling, Microbiology, France
Professional progression
Since 2006: Senior lecturer at the University of Lyon / Microbiology and Mycology laboratory UMR CNRS 5557 Microbial Ecology
Sept. 2005-Aug. 2006 period: Temporary Teacher and Researcher at Pharmacy Faculty of Lyon (Claude Bernard University)
Responsabilities, scientific animation and supervisions
Director of the French Observatory for Nocardiosis (Croix-Rousse Hospital and Claude Bernard University, Lyon)
President of the International Group of Research of Pathogenic Actinomycetes (GIIAP) since 2013 (www.giiap.com).
Attached coordinator of a biological resource center named EML-BRC, Environmental Microbiology Center of Lyon (EML-BRC, http://www.eml-brc.org/).
Co-leadership of the working group « Technological Developments » of the BIOBANQUES project.
Supervision of 2 post-doc and 3 PhD students since 2006.
Supervision of 8 Master-2 and 14 Master-1 students.
Member of several French associations on bacteriology, ecology, vegetal and fungal sciences (SFM, CLSI, Stolon, AEMIP, AFEM)
Partnership with international research teams (Spain, Czech Republic, Mexico).
Reviewer for several international journals.