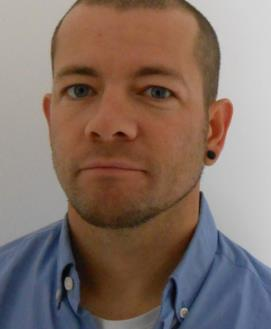 Lionel Marcon is a Research Senior Fellow at the National Centre for Scientific Research (University of Lyon), specialised in the synthesis, characterisation and chemical modification of multifunctional nanomaterials with health science applications.
During his PhD at Lille University of Science and Technology in Materials Science (2003-2006, France), he designed a new generation of nanobiosensor applicable to serodiagnostics. This academic background enabled to gain a strong laboratory experience in chemical and biological engineering, including synthetic and analytical chemistry. He subsequently developed during a postdoc at the Australian Institute for Bioengineering and Nanotechnology in Australia (AIBN, University of Queensland, 2006-2009) fluorescent nanoparticles for the study of viral enzymes. He was then appointed to his current position in early 2009.
His ongoing projects are centred on the tailoring of nanoparticles (silica, gold and silver) for radiotherapy and on the synthesis of nanotracers to track the movement of sand and cement for civil engineering studies, in interaction with academic institutions and private companies.
His work has led to 20 original research papers and 3 book chapters.